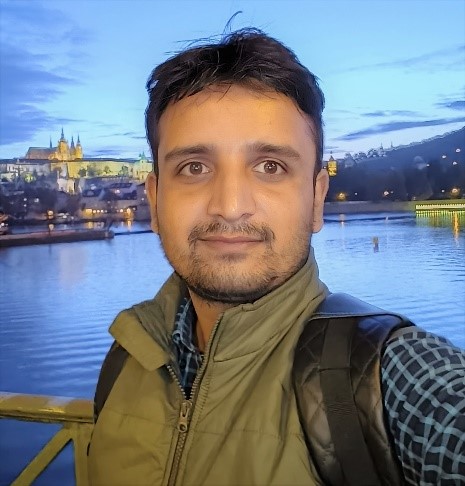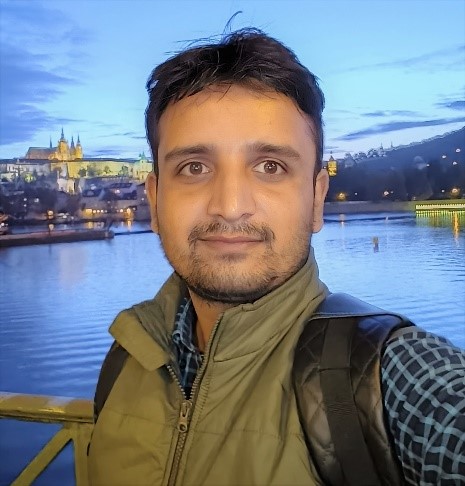 Girija Shankar Papanai, Ph.D
Post-doc at department of Electrochemical materials
Email:
girijashankar.papanai@jh-inst.cas.cz
Focus
Development of in-situ spectroelectrochemical method for controlling the physical properties of two-dimensional materials
Expertise
Synthesis of 2D materials, Chemical vapour deposition, Raman Spectroscopy, Photoluminescence, Low temperature physics
Background
Oct 2022- present, Post-doctoral fellow, tuning of optical, electronic and electrochemical properties of 2D materials, Nanocarbon group, J. Heyrovsky Institute of Physical Chemistry, Czechia, (superv. Dr. Matěj Velický).
Jan 2017-March 2022, Ph.D., Investigations on the synthesis, characterization and spectroscopic studies of 2D materials: (a) Graphene (b) MoS2 (c) WSe2 (d) MoSe2, CSIR-National Physical Laboratory, New Delhi, India/Academy of Scientific and Innovative Research (AcSIR), India
2011-2013, M.Sc. (Physics), Kumaun University, Nainital, India
2008-2011, B.Sc. (Physics, Chemistry, Mathematics), Kumaun University, Nainital, India
Selected publications
G.S. Papanai et al. "Role of processing parameters in CVD grown crystalline monolayer MoSe2". RSC Advances 12, 13428-13439 (2022).
G.S. Papanai et al. "New insight into growth of monolayer MoS2 flakes by indigenously developed CVD setup: A study on shape evolution and spectroscopy". Materials Chemistry Frontiers, 5, 5429 (2021).
G.S. Papanai et al. "Temperature dependent Raman scattering of directly grown twisted bilayer graphene film using LPCVD method". Carbon, 177,366-376 (2021).
G.S. Papanai et al. "Probing number of layers and quality assessment of mechanically exfoliated graphene via Raman fingerprint". Materials Today Communications, 22,100795 (2020).
G.S. Papanai et al. "Qualitative Analysis of Mechanically Exfoliated MoS2 Nanosheets Using Spectroscopic Probes". J. Phys. Chem. C, 123, 27264-27271 (2019).