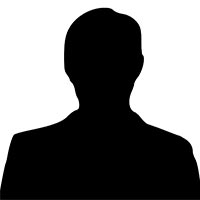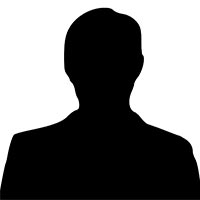 Rajarshi Roy, Ph.D
Email:
rajarshi.roy@jh-inst.cas.cz
Focus
Synthesis/characterization of 2D materials, quantum dots, Weyl semimetals, Doping, Charge Transfer Dynamics, vdW heterostructures, Spintronics, Phase transitions, Superconductivity Photoluminescence, Magnetism, Scanning Probe Microscopy, Raman Spectroscopy, Low-temperature Transport, Density functional theory (DFT)
Background
18/09/2013 – 21/11/2016 PhD in Engineering, School of Materials Science and Nanotechnology, Jadavpur University, Kolkata, India.
09/06/2008 – 24/12/2010 Master (M.Tech) in Energy Science and Technology, School of Energy Studies, Jadavpur University, India.
10/10/2003 – 07/08/2007 Bachelor (B.Tech) in Electrical Engineering, West Bengal University of Technology, India.
Fellowship and stay abroad
1/05/21- Presently - Postdoc fellow (R2), J. Heyrovsky Institute of Physical Chemistry, Praha, CZ.
1/10/20 – 30/11/20 - Visiting researcher, TU Wien, Vienna, Austria.
8/04/19 – 31/12/20 - Visiting researcher, Montanuniversität, Leoben, Austria.
1/01/19 – 31/12/20 - MSCA OPVVV Postdoctoral Fellow, CEITEC MU, Brno, Czech Republic.
1/06/18 – 31/12/18 - Postdoctoral Fellow, TACR PROJECT, CEITEC MU, Brno, Czech Republic.
9/03/16 – 20/05/18 - Senior Research Fellow, School of Materials Science and Nanotechnology, Jadavpur University, Kolkata, India.
1/04/11 – 31/03/15 - CSIR-Senior Research Fellow (4 years), Dept. of Physics, Jadavpur University.
14/06/09 – 24/07/09 - Research Internship at Dept. of Physics, University of Guildford, Surrey, UK
Selected publications
Evidence of flexoelectricity in graphene nanobubbles formed by tip induced electric field, R. Roy, D. Nečas, L. Zajíčková, Carbon, 179, 677 (2021).
Temperature-dependent site selection of boron doping in chemically derived graphene, S. Sarkar, R. Roy, B. K. Das, K. K. Chattopadhyay, Carbon, 184, 253 (2021).
sp3 Bonded 2-Dimensional Allotrope of Carbon: A First-Principles Prediction, D. Sen, B. K. Das, S. Saha, R. Roy, A. Mitra, K. K. Chattopadhyay, Carbon, 146, 430 (2019).
Resonant energy transfer in van der Waal stacked MoS2 – functionalized graphene quantum dots composite with ab-initio validation, R. Roy, R. Thapa, S. Biswas, S. Saha, U. K. Ghorai, D. Sen, E. Mathan Kumar, G. S. Kumar, N. Mazumder, D. Roy, K. K. Chattopadhyay, Nanoscale, 10, 16822, (2018).
Exploring the charge-phonon dynamics – Fano asymmetry lineshape interdependence in hole doped delafossite by Raman spectroscopy, N. Mazumder, P. Mandal, R. Roy, U. K. Ghorai, S. Saha and K. K. Chattopadhyay, Journal of Physics: Condensed Matter, 29, 375701 (2017).
Raman spectroscopic observation of gradual polymorphic transition and phonon modes of CuPc nanorod, U.K. Ghorai, N. Mazumder, H. Mamgain, R. Roy, S. Saha, K. K. Chattopadhyay, The Journal of Physical Chemistry C, 121, 6323 (2017)
Local Field Enhancement Induced Enriched Cathodoluminescence Behaviour from CuI-RGO Nanophosphor Composite for Field Emission Display Applications, S. Saha, R. Roy, S. Das, D. Sen, U. K. Ghorai, N. Mazumder, K. K. Chattopadhyay, ACS Applied Materials and Interfaces, 8(38), 25571–25577 (2016).
Colossal magnetoresistance in amino functionalized graphene quantum dots at room temperature: Manifestation of weak anti-localization and doorway to spintronics R. Roy, R. Thapa, G. S. Kumar, N. Mazumder, D. Sen, S. Sinthika, N. S. Das, K. K. Chattopadhyay, Nanoscale, 8, 8245-8254 (2016).
Amino-functionalized graphene quantum dots: origin of tunable heterogeneous photoluminescence, G.S. Kumar, R. Roy, D. Sen, U.K. Ghorai, R. Thapa, N. Mazumder, S. Saha, K.K. Chattopadhyay, Nanoscale 6 (6), 3384-3391 (2014).
Realizing Direct Gap, Polytype, Group IIIA Delafossite: Ab-Initio Forecast and Experimental Validation Considering Prototype CuAlO2, N. Mazumder, D. Sen, U.K. Ghorai, R. Roy, S. Saha, N.S. Das, K.K. Chattopadhyay, The Journal of Physical Chemistry Letters 4 (20), 3539-3543 (2013)